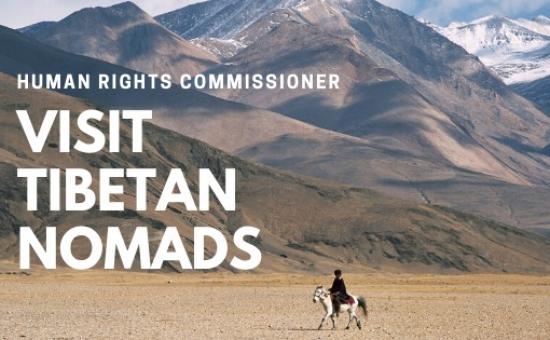 Urge the Human Rights Commissioner to Visit Tibetan Nomads
The UN High Commissioner for Human Rights, Michelle Bachelet, is expected to visit China this year, including to East Turkestan [CH: Xinjiang]. However, despite the deep and worsening situation in occupied Tibet, the High Commissioner has not stated that she has plans to visit Tibet.
China's failed policies that have wrecked havoc in Tibet, including on the environment and the violation of human rights of hundreds of thousands of Tibetan nomads. Under the guise of environmental conservation, nearly 3 million Tibetan nomads, the traditional stewards and protectors of Tibet's environment, have been forced from the grasslands by Chinese authorities, simply to witness the mass building of roads, railways and dams, and a big push on unregulated mining.
TAKE ACTION – Urge the Human Rights Commissioner to visit Tibetan nomadic regions as a pre-requisite of her accepting a visit to China: